Does Kindle Unlimited have audiobooks? This is a common question you will hear nowadays because of audiobooks' increasing popularity. This is especially true for those who are just about to start their audiobook adventure but are already KU subscribers.
The answer isn't a straightforward Yes or No because the question is too broad. It can mean, "Does KU have its own audiobooks like Audible?" or "Does KU give you access to audiobooks from different platforms?"
Thus, we kept both questions in mind while curating this guide. We're sure audiobook listeners will better understand what to expect from this Amazon subscription service.
Does Kindle Unlimited Have Audiobooks?
The answer to the question is complicated because the audiobook catalog you will find on Kindle Unlimited is actually an Audible audiobook narration. It means KU might not have its own audiobooks collection, but you will still have access to thousands of audiobooks.
You probably think you will need an Audible membership to enjoy this Kindle Unlimited feature.
Non-members can also listen to multiple Audible audiobook options since both of these products are part of Amazon. Also, if you are into audio books and already have an Audible membership, you can do away with Kindle Unlimited.
What You'll Get
With your KU subscription, you can access, borrow, download, and listen to 2,000 high-quality free audiobooks or books with Audible narration. You will love that the notable audiobook titles are all WhisperSync enabled.
This means you can conveniently switch from reading to listening and vice versa. All you have to do is tap the Book icon. This feature makes it perfect for those who aren't solid audiobook fans. This includes those who only prefer to listen to the story for a few hours and then read when they have time to sit and relax on their favorite reading chair.
That said, keep in mind that, like Audible, some Kindle Unlimited eBooks with audiobook companions require a fee. Still, it is easy to identify which among the choices from their audiobook catalog are free.
One is that titles with the phrase "With Narration" are definitely free. Another clue is a headphone image near the Kindle Unlimited logo. You will also find a "Read and Listen for Free" button that will indicate you are about access a book without any cost.
Of course, you can also use the filter function when you search for free 20 must-listen Kindle Unlimited audiobooks, best sci-fi and fantasy audiobooks, popular Romance audiobooks, and other awesome book selections.
Another drawback to remember is that some free KU audiobooks in the Amazon US marketplace aren't free in international Amazon marketplaces.
Also, although you can keep the taped books for as long as you want and have an active subscription, you can only borrow 10 books at a time. If you like to read and/or listen to a new Audible book, you need to return some of them. Of course, you will no longer find the returned books in your library.
It might not be much of a deal for some, but it is for those who love to keep written-material masterpieces. After all, we save or collect books so that we can read and listen to the story all over again, even if we already know it by heart. We also sometimes want to share it with someone close to us, so they can enjoy something we love.
The good news? You can purchase some of them at an affordable price through Kindle Unlimited deals.
How To Purchase Via the KU Audiobook Deal
This process is easy and quick. Once you choose an eBook title, open the menu below the "Read and Listen for Free" or "Read for Free" button.
Look for the "Add Audible book to your purchase for just (amount)" option. You will find this below the button to buy the eBook. Tick the box before clicking the "Read…" button mentioned above, and that's it!
You may also opt to buy both the eBook and the Audible by ticking both boxes.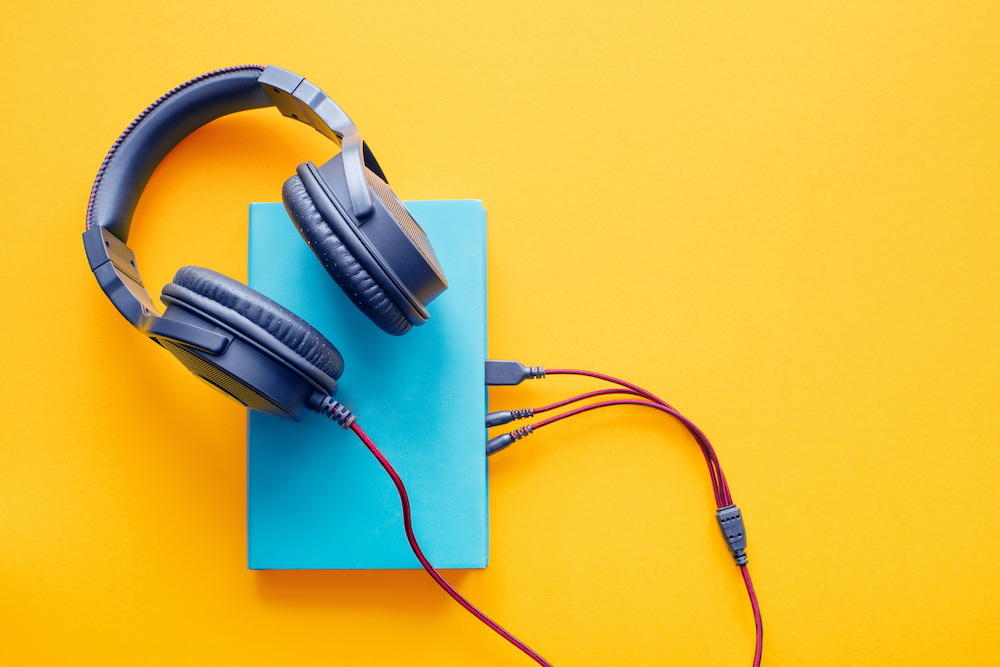 Why Use Kindle Unlimited When You Can Pay for an Audible Subscription?
As we answered, "Does Kindle Unlimited have audiobooks?" this is one question that surely crossed your mind. Here's why we consider KU a good alternative to Audible subscription when you want access to an audiobook version of an eBook you want.
Low Cost
A KU subscription will only cost you less than 10 dollars, giving you access to free audiobooks and special deals on audiobooks. If that's not enough, you can take advantage of the free, 30-day KU trial to see if it matches your needs and lifestyle as a bookworm.
Plus, you can keep whatever you bought from their audiobooks library during the said period and whether or not you avail of paid subscription.
Works for Different Audiobook Listeners
Not every audiobook listener is the same. Some prefer to read while listening to the audio, while others find it more relaxing and enthralling to listen to the story from start to finish. A few bookworms also want to shift from reading to listening and vice versa.
Kindle Unlimited can offer all of these. Bookworms will also have access to a significant quantity of eBooks, with or without narration.
Updated List
Surely, a paid Audible audiobook subscription will give you access to tens of thousands of audiobook titles than a Kindle Unlimited subscription. However, some might find it exhausting to browse through almost the same library of titles for months.
With KU, you will find a new addition or an updated list every month. Not only that, but they make sure that most of the additional books are one to three hours long. However, expect that some of the available book titles will no longer be available, considering the number is capped at 2,000.
Still, you are assured there's always something new to look forward to, which is what most bookworms love.
Get Into the Kindle Unlimited "Audiobook" World!
As the number of people interested in audiobooks increases, you will find improvements in several reading subscription service platforms. Kindle Unlimited is no different.
Surely, we won't expect it to have its own audiobook selections like Audible any time soon since they belong to one brand. That's why KU only has a limited offering or offers a tiny slice of the "whole Audible pizza.'' Having access to eBooks and eBooks with narration or Audible audiobooks in one platform and subscription is terrific news to every bookworm.
Still unsure if KU is for you? We highly recommend this platform to new listeners or those trying to figure out if audiobooks are for them. It's also perfect for long-time audiobook users who want to try out and read stories from unknown authors from different genres.