Looking for some of the best Native American Romance Novels to read? You're going to love our top picks…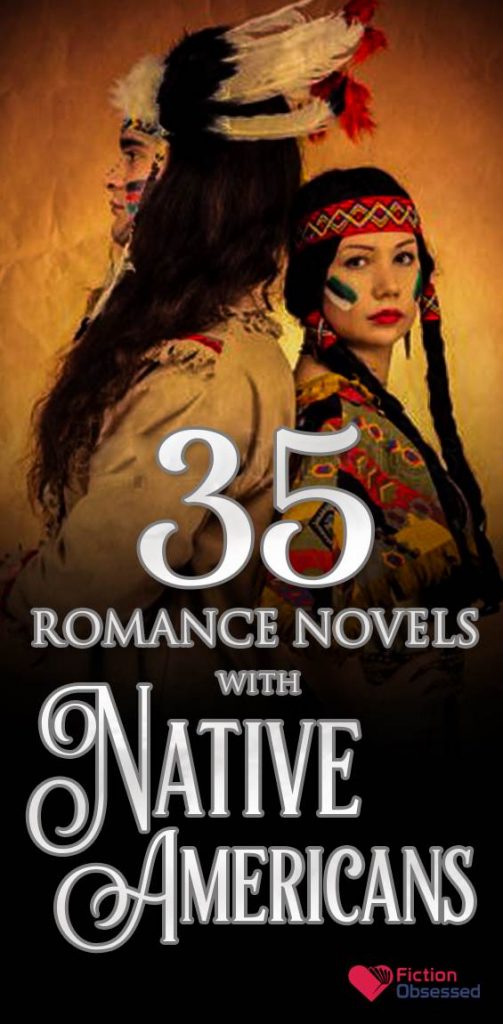 See our newest picks for the month in the chart below:
Author Madeline Baker
Shadow Hawk is the leader of his people who must enter the white man's world to find out why he is having visions of a white woman and voices telling him that he cannot fulfill his destiny without her. When Maggie discovers Hawk on her property, she is shocked to discover that he looks just like a man she'd had a dream about years earlier. Although Maggie and Hawk have very little in common, they soon learn that true love is more important than any obstacles they may encounter.
Author Madeline Baker
When Black Wind sees a woman across the horizon, he immediately knows he should pursue her. Susannah, a writer, sees Black Wind's face in an old photograph and is immediately curious about what his eyes are trying to tell her. Even though their lives are a hundred years apart, in the end they cross time spans to be with one another. This is a truly uplifting story that will make you believe in a lot of things, but most of all, you'll believe in love.
Author Peggy L. Henderson
Danica and Josh have little in common. Danica is a strong woman with great inner strength, and Josh is a mixed-race young man whom a lot of people avoid. In Yellowstone National Park, where Josh works and Danica is visiting, things happen to thrust them together, and with danger and the unexpected all around them, the couple must learn to stick together so that the outcome of their story will be a happy one.
Author Beth Trissel
When the French and English go to war and aim to capture an Indian territory, the stakes are quite high. When Shoka kidnaps a widow named Rebecca with the intention of selling her to the French, it becomes difficult when he finds he is attracted to her. With war raging all around him, Shoka knows that a distraction is the last thing he needs at the moment, but he can't help but be captivated by the beautiful woman that he can't stop thinking about.
Author Bobbi Smith
Marissa is kidnapped by a Comanche tribe and fears the worst for her future, but as soon as she meets Wind Ryder, she knows she will be fine. Even though she's still afraid, there is something in his eyes that soothes her soul, and the first time they touch, sparks fly. Unbeknownst to Marissa, Wind Ryder had been kidnapped by the Comanches as well, and he is determined to make her experience a less-stressful one, especially because it isn't long before he wishes to give her both his body and his heart.
Author Ciana Stone
Mathias Gray Horse is a loner, and he likes it that way. He loves his solitude and sees no importance in insignificant words. That is, until he meets Reece. Reece is put in charge of capturing a bee's nest because she is the tribe's new "bug lady," and when she and Mathias meet, sparks immediately fly. He tries to maintain his independence but soon realizes it is doing him no good to fight the inevitable.
Author Constance O'Banyon
Wind Warrior and Dull Knife are brothers and enemies, in part because Dull Knife is jealous of Wind Warrior's powers. When a beautiful white woman is taken captive, both brothers decide to go after her, but only one of them can have her in the end. When the situation comes to a head, it results in a daring rescue, a fulfilled prophecy, and a great passion that readers will never be able to forget.
Author Sarah Grimm
Izzy is a determined woman who is trying to escape a painful past by becoming a new person and obtaining a new identity. When she goes to a bar to hear a band called Black Phoenix play, their lead singer Noah is immediately smitten with her. With such a dark past, Noah knows getting her into his bed will be a challenge, but he is hoping against hope that in the end, he can help Izzy heal from that past so that they can have a future together.
Author Raven St. Pierre
Solei is staying at a nearby reservation and attracts the attention of two men from the tribe, who just happen to be brothers. Before she knows it, she is in the middle of a love triangle and is torn between what her heart needs and what it wants. Friendships and family bonds will be challenged, and in the end, Solei has to make one of the most important and difficult decisions of her life.
Author E.B. Brown
Because of a magical Blackstone, Maggie is transported back to the 1600s, where she meets and falls in love with a Powhatan warrior. In the end she decides to remain there to be with her true love, but because she knows what will happen in the future, she and Winn are constantly struggling to keep their family safe. When another time warrior enters the picture, things get even more complicated, but Maggie and Winn are determined to keep their relationship intact.
Author Madeline Baker
Ryder is captured by the Apaches because he is only half-Indian, and he is convinced his fate has just been sealed. But that was before he met Jenny, who was captured many years earlier and who has been hoping that someone – anyone – will rescue her one day. She believes that Ryder could be the one to do just that, but along the way, they'll have to deal with desire, danger, and the goals of the tribe, which include keeping them to themselves as long as possible.
Author Madeline Baker
Ridge Longtree shows up at Martha Jean's ranch looking for work, and she immediately notices there's something different about him. But this raven-haired ranch hand has her smitten, and when the Apaches kidnap Martha Jean's younger sister, Ridge agrees to help her rescue the young girl. Along the way, they discover love and passion, as well as danger, but Ridge is determined to stay with her until their mission is accomplished.
Author Merry Farmer
Lily was stolen from her tribe as a child and raised in a white man's world. Christian is a justice-of-the-peace who is used to getting his own way in everything, and when he barges into Lily's life, sparks immediately fly. Between scandal and the constant gossip that results, they both know that it may be disastrous for their love to be allowed to flourish, but they are both willing to take that chance. Besides, the only thing Lily has ever truly wanted is to have a sense of belonging.
Author Madeline Baker
When Elizabeth, a very strong-willed woman, is set up to marry Dusty, whom she doesn't love, she decides to rebel. When Dusty's half-brother Chase the Wind rides into town, she turns her attention to him instead. Chase the Wind is strong and incredibly handsome, but when she decides to run off with him, it isn't long before they are traveling through the desert with danger following close behind them. This is a unique story with characters whom you will not soon forget, and a tale that will have you intrigued right up to the end.
Author Bobbi Smith
Tom has a ranch and five living heirs, and he has worked hard to keep it profitable and booming. When his illegitimate son Chase comes to his deathbed, he thinks that son has ulterior motives, but the truth is a lot simpler than that. Chase is now a Texas Ranger with a job to do, and it includes protecting the woman he loves. Tom is not interested in either Chase or his Comanche mother, but Chase moves forward with the job that must be done. A tender, romantic story that will have you feeling good when it's all over.
Author Freya Barker
When an investigator is assigned to protect a shy young lady named Kim, it won't be the last time he has to take care of her. Kim was a witness to a crime and feels that the bad guys are after her, and when this tall Native American is assigned to protect her, she is secretly glad she has someone who looks like that looking after her. Things start to slow down when Kim experiences more threats on her life, but regardless of how dangerous this enemy is, Malachi Whitetail is determined to keep her safe to the end.
Author Lorelei James
Eden is a woman who runs a community center and finds herself attracted to two men – Billy, who stood her up for her high-school prom, but whom she still has feelings for, and Jon, a Native American man who causes her heart to flutter every time she's around him. She knows she has to choose just one of them, but each man offers something unique and passionate, and they each make her feel beautiful and special in their own way. Still, Eden is a one-man woman who must make a decision very soon.
Author Christina Lee
Dakota inherits her father's casino after his death, causing her to question herself for the first time in her life. When Shane, a boy from her past, comes back for her father's funeral, she finds out he is now a U.S. Marshal and is still interested in her. Torn between the Native American world she was raised in and the white man's world she now lives in, she has to figure out how to survive in a mixed world and more importantly, what it will take to make her relationship with Shane work.
Author Laurann Dohner
Brit and River are attracted to one another, but they each want that to be a secret from the other one. The first time they meet, River decides that he wants her in his bed, but Brit is an independent woman who is used to cowboys and decides not to give in immediately. Unfortunately, River is used to getting what he wants when he wants it, and he's not even above chaining Brit to his bed to make his dreams a reality. A sexy, passionate love story that will keep you guessing to the very end.
Author Madeline Baker
Kelsey is a city girl who doesn't share her grandfather's interest in the Old West, but that changes when she steps through a portal and ends up in that world. One of the first people she meets is a half-breed named T.K., who takes her under his wing and teaches her how to play poker. He also has to rescue her from thugs, but when the two start getting closer, Kelsey finds herself in a dilemma. She doesn't belong in his world and he doesn't belong in hers, and Kelsey knows they will likely not end up together.
Author Caroline Lee
Nate is the manager of his brother's ranch and a successful businessman, but he is still pining for Wendy, who left him years earlier to become a writer. But Wendy has a secret, and when Nate follows her to St. Louis, he demands to know if the two of them can still have a relationship. Nate is set on letting Wendy know that her novels aren't the only place to find romance, and Wendy is determined to hide her secret from him. But this is the Christmas season, and anything can happen.
Author Lorelei James
Nathan is a landscaper and a Native American bad-boy, and when he meets good-girl Tate, he assumes that she won't be able to "appreciate" his charms. But Tate is currently looking for a little fun and nothing else, and in between the yard work she's hired him to do, she wants to have more than her dirt plowed. With both of them striving to get what they want, neither of them knows what is going to happen in the end, but one thing is certain – it should be memorable for both of them.
Author Trish Hermanson
Deborah is a modern Native American who was once stabbed in the back by her white classmates, which caused her to hide from the world. It also cost her a relationship with a boy she wanted to marry. Now, those classmates are back and need her help, but Deborah isn't quite ready to forgive them yet. That is, until she decides that by confronting them, she can be free of her past and move forward with her life. A tale of betrayal, redemption, and a surprise ending you will never forget.
Author Vella Munn
Panther goes to a Florida plantation to save a member of his tribe but is captured by the owner, Reddin. Caldia is a slave girl who helps Panther go free, but when Reddin finds out, he decides to punish Caldia by trying to take her to his bed. When his wife discovers them she pitches a fit, so Reddin kills her and frames a Seminole for the crime. Caldia then escapes into the forest and meets up with Panther, and together they face both danger and a growing attraction to one another.
Author Cheryl Pierson
Jaxson is a deputy marshal in charge of tracking a runaway debutante named Callie, who has been charged with a murder in Indian Territory. Because Callie's vicious stepfather has other intentions for her, Jaxson is eager to get her somewhere where she will be safe, even if it means losing his own life. Jaxson is attracted to this beautiful woman, and he decides to stop at nothing to make sure that she is safe in the end.
Author Tamara Hoffa
Sharon moves to a small town in Wyoming with her young Autistic son, hoping it will be more accepting of the two of them. And fire chief Tanner knows exactly how she feels, because he is a Native American in a white man's world. Together they find a relationship that offers something each of them wants, and life gets better for both of them. A tender love story that will have you eager to turn the next page.
Author Donna McDonald
Canyon tracker Jason finds himself the newest member of a tribe with striking similarities to his late Native American grandfather. When he is promised to the beautiful Shaman Aiyana, she tells him she's been waiting for him for years, and her striking beauty is something he can't look away from. Maybe, just maybe, being a member of this tribe won't be so bad, especially if he gets Aiyana in the end. A sensuous story with characters you'll be cheering for right up to the end.
Author E.B. Brown
It is the 1600s, and Daniel, the son of a Powhatan warrior, is injured in battle and left for dead. Waking up, he finds himself being cared for by a beautiful woman named Emmy. Unbeknownst to him, Emmy has traveled to Daniel's time on her mother's wishes. But she is a modern woman, and she doesn't intend to stay there for long. However, her growing attachment to Daniel causes complications, and in the end she isn't sure that she'll ever want to leave.
Author Glynnis Campbell
Rejected by her family, Mattie heads out to California during the Gold Rush, and she quickly decides to agree to be a mail-order bride. But when she is left at the altar, Sakote, a Konkow warrior, decides to watch over the white woman and offer her protection. Soon Sakote is in love with his charge, and when he steals her away so he can protect her fully, she finds herself totally comfortable with the one man she's ever felt she could make a life with.
Author Robin Deeter
When the Kiowa tribe suffers a siege that results in many widows and orphans, Lightning Strike asks his sister to find someone for him to marry. She brings him two sisters – Sunflower and Starlight – but soon there is a rift in the threesome's relationship. Pride and anger are causing that rift, but will the two women and their husband-to-be get past it so they can fulfill their destiny, or are things already too far gone?
Author Nina Bruhns
Coleton attends a pow-wow and finds the love of his life, and their lovemaking is both sensuous and passion-filled. Rini is a tourist who never expected to find such a relationship so suddenly, but when she discovers she is pregnant with his child, she sets out to make him a permanent part of her life. But life can be cruel sometimes, and it often doesn't happen as smoothly as we'd like, which Rini is about to learn all too well.
Author Julie Rowe
Kini is a CDC nurse investigating a new virus in Utah when her car is damaged with words that are a clear threat. When Lyle Smoke, a Native American veteran, is assigned to protect her, his heart gets a boost that he's been needing for a very long time. But they soon discover that the outbreak is not an accident – people are already dying – and Lyle will have to use every skill he's ever learned to keep both him and Kini alive.
Author E.B. Brown
A Powhatan warrior named Makedewa and a Norseman named Benjamin each found themselves fleeing their village for a good reason. Makedewa hoped that time would heal the broken heart of the woman he loved, and Benjamin just wanted his sins to be forgiven. Both will have to face demons upon their return, which won't be easy. Add in characters, such as a powerful seer and an experienced time walker, and you'll understand why this story is interesting from the first to the very last page.
Author Madeline Baker
In 1867 Colorado, a woman living in a convent discovers a Lakota man shot and unconscious, and she decides to hide him from the sisters and nurse him back to health. But by the time he is feeling better, she finds herself falling for him. Will she be able to continue with her plans to be an obedient nun, or will she decide to leave her calling for true love? A beautiful love story that proves it sometimes takes a difficult choice to be with the one you love.
Author Kristine Cayne
This is the story of a white female cop and the Native American man who attracts her attention. Both Alyssa and Remi are on the same police force and begin working on a case that involves drugs and a biker gang. They both have connections to the case, but will the resulting conflict also cause a conflict in their growing relationship? A fast-paced, exciting story that you will not soon forget.