If you've ever watched a British romance (or rom-com), you'll probably agree that no one does romance quite like the British.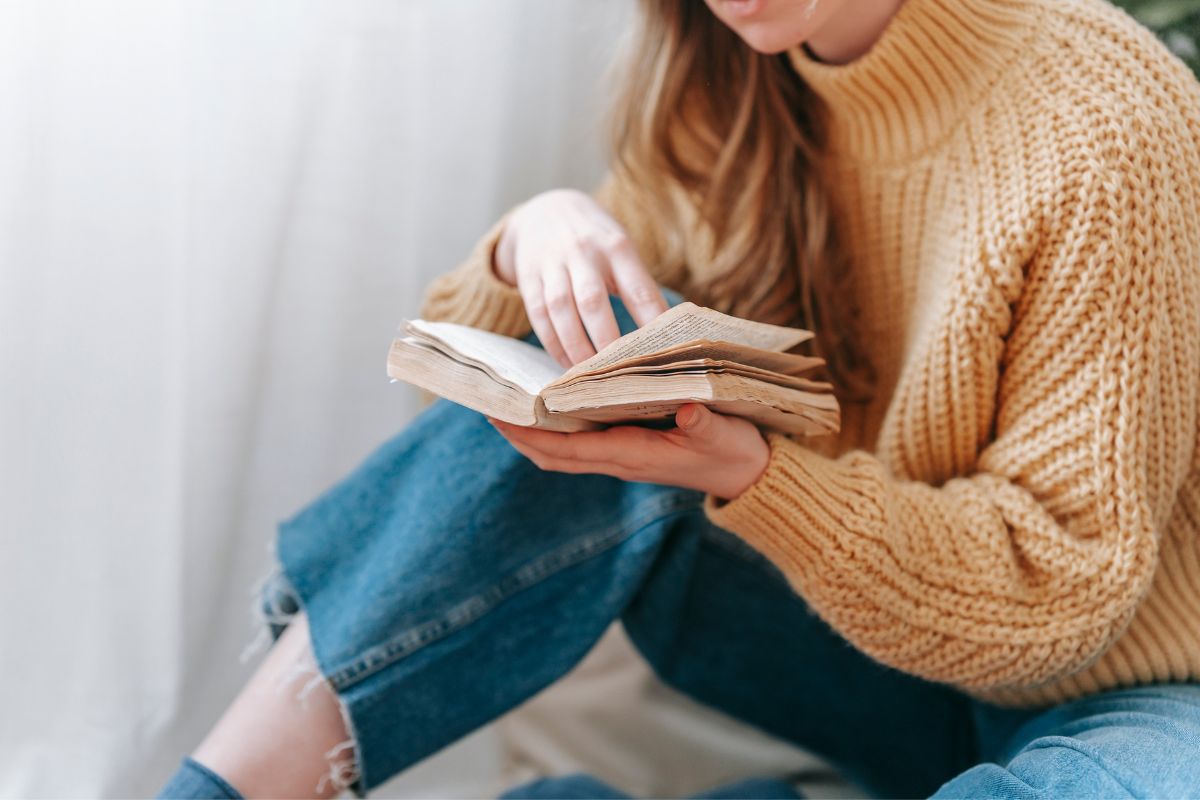 Forget France, England is crawling with romantic opportunities and excitement, and authors have been bringing us the best of British romance for decades.
If you're looking for a new romance novel to sink your teeth into, you won't be disappointed by this collection.
In this post, we've compiled 15 of our favorite British romance novels – from period literature to modern romance, you'll find plenty of captivating, humorous, and heartfelt reads to keep you entertained.
First up, we have a timeless classic – Pride and Prejudice by Jane Austen. Pride and Prejudice follows the iconic relationship of Fitzwilliam Darcy and Elizabeth Bennet.
Although Darcy initially makes a pretty cold first impression, he soon becomes an unexpected love interest. There are plenty of intriguing characters and swoon-worthy moments in this classic historical romance.
In this story, two strangers meet during a chance encounter at a coffee shop. When Fixie is asked to watch stranger Seb's laptop, he leaves her with an IOU that results in the two exchanging a series of small (and large) favors for each other.
While their romance blossoms, there's someone else vying for her attention, and she must navigate affairs of the heart, alongside some deeply personal issues, in hope of a happy ending.
When Sally Rooney's novel Normal People was adapted for television, it became an instant hit.
This unconventional romance follows the story of Connell and Marianne who meet in high school, and continue a heartfelt, fated but inevitably complicated connection throughout the years.
This unconventional romance novel is painfully real, raw, and emotional, and it's sure to leave readers longing for more. This novel shows the good, the bad, and the ugly sides of love, but it'll still leave you utterly enthralled.
The Versions of Us by Laura Barnett is a dazzling story that starts in typical romantic fashion: boy meets girl.
However, what seems like a simple romance soon turns into an unexpectedly convincing tale of two people who seem destined to be together, no matter what the world throws at them.
This story tells the tale of two lovers who, through the smallest of choices, are always bought back to each other – it's unavoidable.
If you believe that what's meant to be will be, you'll find yourself lost in this poignant, modern love story that will tug at your heartstrings, and leave you wanting more.
When Jennifer and Nick meet as teenagers, they know they share something special. However, in this romance novel, it's not as simple as getting together and staying together.
Over the next two decades, the pair will continue to be friends, fall in love, fall out of love, lose contact, and come back together. Despite the changes in their connection and personal circumstances, the love they have for each other remains constant throughout.
After twenty years of back and forth, they'll finally figure out whether they're meant to be together, or if their connection has finally reached its end.
This young adult romance novel tells the heartwarming tale of two young boys, Charlie and Nick, who meet in high school.
Although the pair initially strike up an unexpected friendship, it seems there may be something more beneath the surface… Could romance be blossoming? This ongoing story shows that love is often unexpected, and you never know what's waiting around the corner.
This modern, gentle romance novel follows the lives of two seemingly ordinary people, living ordinary modern lives. Rebecca is happy with her life and has the pleasure of a fortnightly casual arrangement with her hot CEO.
However, when a handsome neighbor moves in opposite, Rebecca starts to question everything, and despite neither of them wanting a relationship, they find they're drawn to each other in unexpected ways that change everything.
Lydia and Freddie had the kind of love some people only dream of having. After more than a decade together, their love only seemed to go from strength to strength, until on her 28th birthday, Freddie died tragically in a car accident.
Suddenly, Lydia's life is turned upside down and inside out, and although she wants to hide from the world and write off any chance of love again, she knows he would want her to be happy.
With the help of her sister and Freddies's best friend Jonah, she steps back out into the world, but will still find herself caught between the past and present in an emotional, heartfelt novel that you won't want to put down.
Set in the iconic scenery of Oxford, a headstrong young woman is on a mission to make her mark in the world. While her educational and professional life begins to blossom, Ella discovers she shares an unexpected connection with her literature professor, Jamie.
But as the two start to fall in love, she learns of his life-changing secret and is suddenly caught between an impossible decision: to follow her dreams, or support him and follow the new life she's yearning for.
Luc is the son of rockstar royalty. When his estranged father spends years in and out of rehab, Luc finds himself thrust into the public eye, and when the paps snap an unsavory photograph of him, life as he knows it is threatened.
As he attempts to clean up his image, he meets a handsome, charming barrister who is perfect boyfriend material. As the two strike up an unexpected deal to 'fake date' until the scandal blows over, things get complicated, and the two may end up with some real, unavoidable feelings for each other.
It wouldn't be a romance novel roundup without mentioning this classic – Bridget Jones's Diary, by Helen Fielding. As the new year rolls in, 32-year-old Bridget starts keeping a diary and tries to exercise some control in her life.
However, on her journey to self-improvement, she'll find herself caught between two irresistibly handsome men, a bunch of eccentric friends, and family drama. Can Bridget, our 'drinks too much, smokes too much, eats too much' protagonist find love, or is she in over her head?
The Love of my Life by Rosie Walsh follows the story of Emma, who for ten years, has been in a seemingly loving relationship with her husband Leo, their child, and their dog.
However, their perfect family unit soon comes under fire when writer Leo learns that everything he thought he knew about Emma is a lie. Who is she? Now, as the hardest parts of Emma's life are bought under scrutiny, she must prove herself to Leo – but she'll also need to tell him about the other love of her life.
Cleo didn't want to spend her birthday alone, but when her insistent boss sends her to a remote Irish island on a quasi-sabbatical, it's unavoidable.
As she finds herself in a solitary, luxurious cabin to gain some new perspective on her column, a mix-up in the bookings means that another guest, Mac, must also share her space. Although they get off to a rocky start, they soon end up enjoying each other's company more than they ever expected…
In Again Rachel, by Marian Keyes, former addict Rachel has emerged from rehab stronger than ever, and now, she's come full circle.
Although she used to hate the staff that helped her through her addiction, she's become one of them. Life seems to be going well, but of course, it's never easy. Now, Rachel will find herself coming back into contact with an old flame, that will force her to question her choices, and rethink her life.
Protagonist Effie has lived on the tiny island of St Kilda for most of her life. Although she finds peace in its beauty, nothing ever seems to happen here – that is until the heir to the Earl of Dumfries pays a visit to the island.
The two feel an instant connection with each other, and during the course of his visit, they fall head over heels in love. But when an unexpected storm hits the island, things get complicated.
The Bottom Line
There's nothing quite like losing yourself in a captivating romance, and these 15 British romance novels have something for everyone. Whether you want something uplifting, emotional, unique, or predictable, you'll find something to suit every reader. What are you waiting for? Your next literary adventure awaits.