Sports stories are often tales of competition, friendship, and nail-biting tension as readers eagerly anticipate whether or not the protagonist is going to succeed.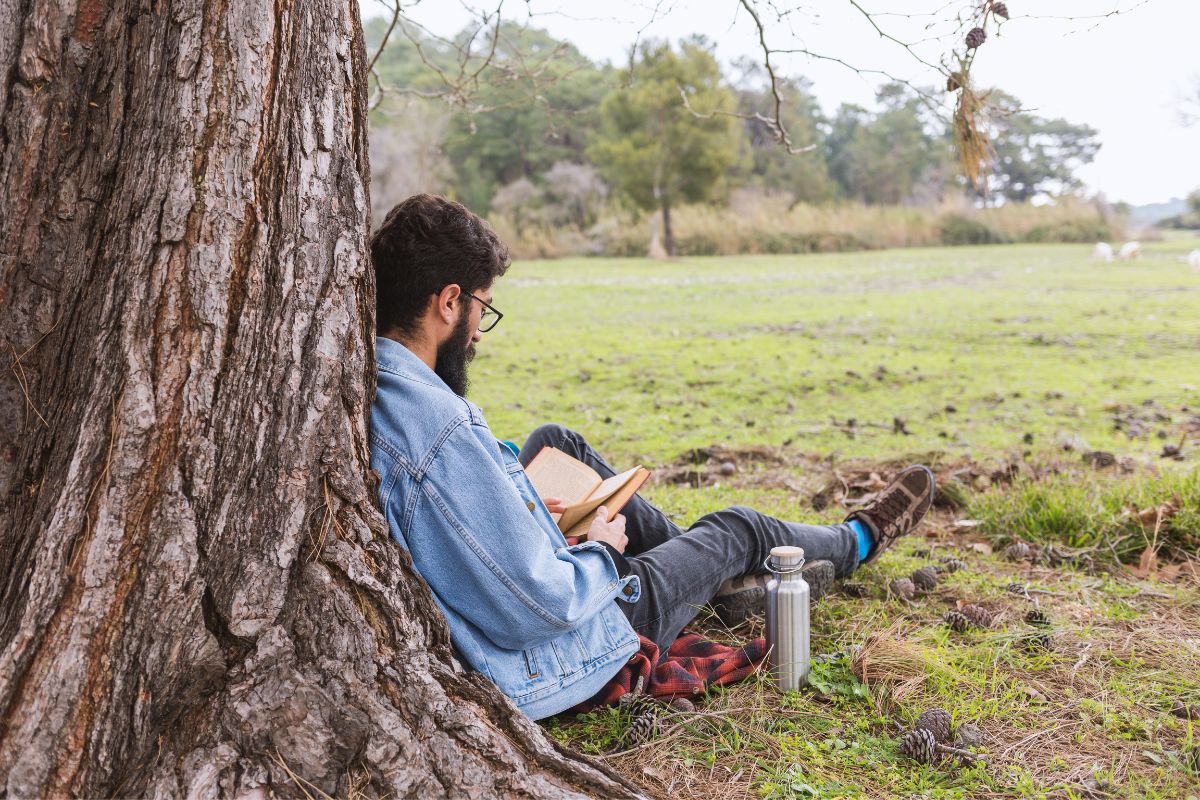 However, there are many books out there that combine a love of sports with some real romance. This is great news for readers who love both. However, we have even better news!
In this article, we are going to discuss some of the 15 best sports romance books that you definitely need to add to your reading list!
Read on for more!
The Hardest Route is a sports romance written by A.S. Teague and published independently in 2019. It is the first book in a series, and it is definitely a must-read!
The story centers around Griffin Rockwell, a star athlete in the NFL and father to a seven-year-old girl thanks to a one-night stand he had with a woman he met in Vegas, Brooke. Griffin and Brooke are great co-parents, but pretty soon it starts to develop into something more.
That is until tragedy strikes and Griffin is faced with the seemingly-impossible challenge of trying to keep his family together.
If you want to read The Hardest Route, click the link here.
Adorkable is a sports romance written by Cookie O'Gorman and published by Entangled: Teen in 2019.
The story follows Sally Spitz, a 17-year-old girl who decides she's done with dating, especially with dating the people her best friend sets her up with. However, the only solution she can see is fake dating, and the only person she can fake date is Becks, the school's soccer phenomenon.
Becks is more than happy to oblige, but he is totally clueless about the fact that Sally is totally in love with him. What could possibly go wrong?
Adorkable is a fun, lighthearted read that you're sure to love! Click the link to read.
Dancing In The Rain was written by Kelly Jameison and published by Kelly Jamieson Inc in 2021.
This is the story of Drew Sellers, a star hockey player who has lost everything in life, his wife, home, and fame. But then on one fateful day, everything changes.
Drew comes face to face with a daughter he never knew he had. However, her only remaining family member, her aunt Peyton, feels nothing but utter disdain toward him.
However, as time passes their relationship begins to change, as does Drew himself, but can he redeem himself enough to reconnect with his daughter and win Peyton's heart?
If you want to read Dancing In The Rain, then all you need to do is click the link!
TW: Rape
After The Game is a sports romance written by Abbi Glines and published by Simon & Schuster Books For Young Readers in 2018.
After The Game has a story that may upset some readers, so it is not the book for everyone. It follows Riley, a young woman who fled her small town in Alabama after nobody believed her accusations of rape against Rhett Lawton.
Now, Riley is back in town to take care of her sick Grandma, and it is here she meets Brady Giggens, the school's star athlete, where a romance might just ensue.
This book is a romance, but it is also a story of family love, bravery, and rising above hatred. Click here to read After The Game.
Chasing Perfect is a sports romance written by Susan Mallery and published by HQN in 2010.
Chasing Perfect is set in the town of Fool's Gold, California. This is a lively community where there are plenty of people to meet and many activities to do. The trouble is, the men never seem to stay for long.
Enter Charity. Charity enjoys everything about Fool's Gold…except maybe Josh Golden, world-class cyclist and Fool's Gold's most famous resident.
Charity is not about to jump into another relationship, even if other people think he's perfect. But maybe someone like Charity is exactly who he needs.
You can read Chasing Perfect by clicking the link here.
The Good Luck Charm was written by Helena Hunter and published by Forever in 2018.
The story follows Lilah, a young woman who vows to never be the same girl she was when hockey star Ethan dumps her. So, he's in for a real challenge when he shows up in town eight years later hoping to pick things up where they left off.
Lilah considers letting Ethan in, but doubts his intentions, so it is up to Ethan to prove that they are true.
Click here to read The Good Luck Charm.
Dropping Gloves was written by Catherine Gayle and published by CreateSpace Independent Publishing Platform in 2015.
The story follows Katie Weber, a young woman who breaks off her relationship with Jamie Babcock to pursue a career in Hollywood. However, he was never able to get over her, and his ice hockey performance goes off the rails. So, when Katie comes back to town and wants to rekindle their romance, he must decide to follow his head or his heart.
Read Dropping Gloves by clicking the link here.
Calling It was written by Jen Doyle and published by Carina Press in November 2017.
The story follows Nate Hawkins, a star baseball player who moves back to his hometown after an accident, only to find out his apartment is already occupied by someone else, a young woman called Dorie who he cannot help but fall in love with. But will they get a happy ending?
Read Calling It by clicking the link here.
Kulti is a self-published book written by Mariana Zapata in 2015.
It follows Sal, a 27-year-old woman who begins to wonder what she ever saw in her idol-turned-coach, soccer icon Reiner Kulti. Sal struggles to even like the reclusive coach who once used to be so passionate, so romance is the last thing on her mind. But it's only the start of the season, and who knows where they'll stand by the end?
Click here to read Kulti!
This Is Falling is a novel written by Ginger Scott and published by CreateSpace Independent Publishing Platform in 2014.
The story follows Row and Nate, two freshmen in college. Nate falls madly in love with Rowe, but she has her own demons to fight that make love the last thing on her mind. This is a coming-of-age story about second chances and learning how to love yourself as well as someone else.
If you want to read This Is Falling, click the link.
Match Me If You Can was written by Susan Elizabeth Phillips and published by Avon in 2006.
The story follows Annabelle, a down-on-her-luck woman determined to change everything through her new, inherited matchmaking business. However, all of that is threatened when sports agent Heath Champion shows up at the service. What could he possibly want from her?
Click here to read Match Me If You Can.
See Jane Score was written by Rachel Gibson and published by Avon in 2003.
The story follows Jane Alcott, a single woman living a happy life in the big city. She is a reporter who covers everything about the Seattle Chinooks, a raucous hockey team. The goalie, Luc, has made his feelings of disdain toward her perfectly clear, until the night she shows up to an event in a beautiful red dress, and then everything begins to change.
Click here to buy See Jane Score.
The Friend Zone was written by Sariah Wilson and published by Montlake Romance in June 2019.
Logan Hunt is a disgraced quarterback who has lost his chance at NFL stardom. He enrolls at Seattle's EOL College with one last chance to make something of himself. All he needs to do is follow the rules. However, when he meets the coach's daughter, Jess, he finds the rules are going to be a lot harder to follow than he thought.
Click here to buy The Friend Zone.
Fighting For The Edge was written and published by Jennifer Comeaux in 2016.
The story centers around Aubrey London and Emily Petrov, two ice skaters with opposing views on romance. They both have very different relationships with the men in their lives, but both viewpoints are tested when they are thrown together in less-than-ideal circumstances, and pretty soon they are fighting for more than an Olympic medal.
Read Fighting For The Edge by clicking the link here.
You Can't Date The Coach's Daughter was written by Anne-Marie Meyer and was published independently in 2018.
This story follows Destiny, the daughter of the coach who is forbidden from dating any of the football team. However, her dad's rules go out of the window very quickly when she agrees to tutor and then starts a secret relationship with Tyson. But how long can they keep their relationship secret?
Read You Can't Date The Coach's Daughter by clicking the link here.
Final Thoughts
We hope you enjoy reading these 15 sports romance books and add even more to your reading list!