Are you trying to find the best romance novels about married couples? You're going to love the amazing books that we've selected…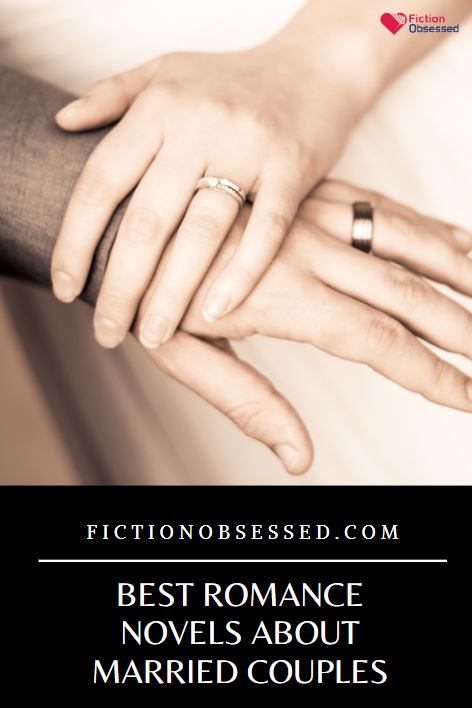 See our newest picks for the month in the chart below:
Author Donna Hatch
Alicia's family members are dying, and the uncle she was sent to live with isn't taking good care of her, so she decides to find a wealthy man to marry. She meets a lord named Cole, and even though he has demons in his past, she marries him. When more of her family members die, Cole helps her solve the mystery while at the same time protecting her from harm, which leads to a story filled with loss, forgiveness, and betrayal, but with an ending you'll love.
Author Ashlee Price
Jess is a waitress, and Steffan is a prince in hiding, and they become roommates, then a married couple. But, Steff is hiding from some dangerous people, and Jess doesn't even know he's a prince. This is a heartwarming story with a relationship that is tender and sweet, and a story that is sometimes quirky and even funny. Enjoy a little risqué entertainment with this couple, and it's a trip you'll always be glad you took.
Author Bree Livingston
Jake promises his army buddy that he'd protect his daughter Lexi, and they even get married so that he can protect her more. After all, a lot is going on around Jake and Lexi, and until Lexi's dad gets home from Greece, she needs protection in a bad sort of way. But, even though the marriage is fake, a lot happens along the way while they're waiting for Lexi's father, and the longer they are together, the more difficult it becomes for both of them to think of their feelings as artificial ones.
Author Anne-Marie Meyer
Emma is always a bridesmaid and never a bride, but she likes it that way. Austin has given up on love and is frustrated because he has to be married to inherit the ranch his grandfather left him. At the same wedding, Emma and Austin decide to get married, each for a different reason, and soon they are on their way to the ranch. But, when Austin's grandmother shows up trying to poke holes in their relationship, they realize their feelings for one another might go a little deeper than they'd planned.
Author Mia Kayla
Kent and Casse are happily married and have a life other people only dream of, but suddenly things happen to test their love for one another, including their pasts, various insecurities, and even their views on marriage itself. Their marriage was begun due to convenience, but now they have to reexamine everything they ever thought about marriage and about each other, and both of them hope they are still together in the end.
Author Noelle Greene
If you love characters that are intriguing and unique, this book is for you. Olivia marries an Australian man who thrusts her into a world of espionage and excitement, and even danger. But, through it all, she comes to see a side of this man that hardly anyone has seen before, and she likes what she sees. He is fiercely loyal, and she is determined to teach him that there are always people you can trust, regardless of what is going on around you.
Author C.D. Reiss
Thirty days. That's all Adam is expecting his wife to give him. She wants his business, and he wants to be the Dominant Master like he once was. If she survives his sexual escapades after 30 days, Adam will give her everything she wants and let her walk away. But, they both have a surprise coming, because during this 30-day period they both realize they still have feelings for one another, and they both think that maybe – just maybe – there is hope for their marriage after all.
Author Tamie Dearen
Finn is a philanthropist and is very wealthy, and he drives most women away quickly. Laurie is his assistant who knows what he's all about, including the fact that he has a serious illness. Their marriage seems to be one of convenience, but Laurie is determined to show Finn what true love is before it is too late. That is, if Finn decides to let her in, which may be more difficult than either of them imagined it would be.
Author Jennifer Ashley
Lady Isabella and Lord Mac are married, but not for long. After three years, Isabella wants to leave. After she does, however, Mac is determined to get her back because he still loves her. A lot of things contributed to the demise of their relationship, but Mac is not giving up anytime soon, despite the fact that there is now a madman imitating him that could make his reunion with Isabella that much more difficult.
Author Anne-Marie Meyer
Marianna is an ER nurse trying to escape having to work with her ex, who is a doctor at the same hospital she works at. When she meets a patient named Leo, she helps him with his head injury and thinks she can leave the ER forever, but Leo has other plans. He has a mother trying to marry him off because that's the way things are done in his country, so he proposes to Marianna and she accepts. But, what happens next is heartwarming, because they discover they've each married a wonderful person and suddenly, they both want the marriage to last.
Author Jennifer Probst
Carina has always had a crush on Max, her brother's best friend, and when she gets her MBA and starts a job at his company, she is thrilled. But, Max's friendship with Michael is important to him, so he tries to stay away from her. Unfortunately, they end up in a tryst while on a business trip together, and because of their old-fashioned families, they now have to marry one another. At first, they are both miserable, but over time they learn the true meaning of love and marriage.
Author Erika Wilde
Jillian and Dean have been married for decades, and when their last son leaves home, Jillian has a request of her husband. She wants him to be the Dominant like he was when they first got married, before there were children and responsibilities attached to their lives. Soon, they are exploring a part of themselves that has long been hidden, and they are discovering the true meaning of fulfilling all of your desires and sexual satisfaction in the bedroom. A sexy, but sweet novel.
Author Piper Sullivan
Mason is a tattooed bad-boy who attracted Trish's attention from the very start, but these two next-door neighbors seem to argue more than they do anything else. Mason doesn't even like good girls, and that's exactly what he thinks Trish is. But, when they find themselves "accidentally" married, both of them are in for a surprise. She finds she cannot keep her hands off of him, and he is surprised that she is the one who comes up with new tricks in the bedroom. But, is this enough to keep them together forever?
Author Lucy McConnell
When Harper's father dies, everyone is afraid his baseball team will go down with him, but Harper is determined to keep the business afloat. When she decides she needs help, she agrees to marry Isaac, but it is only a business arrangement and nothing else. The couple has differences, but they are both devoted to the team, so they are determined to work out their differences so that they can all hit home runs in the end.
Author Mary Balogh
Vanessa comes from royalty and she's a widow, so she agrees to marry her sister's fiancée and get her out of this arranged marriage. She makes the ultimate sacrifice, and Elliot agrees because he needs a wife. But, on the way to the wedding night, they discover their physical attraction towards one another is off the charts, and if that's the case, can love be that far behind? A quirky, sweet love story you'll never forget.
Author Noelle Adams
Jenn and Nick have a marriage of convenience, and they've agreed to stay married for a total of five years. But, three years into the marriage, things change. Jenn now wants regular sex from this ex-military man she lives with. She has a stressful job and a lot of things on her mind, so a weekly tryst with her husband can make her life a lot easier in numerous ways. But, soon it becomes obvious that these escapades might get in the way of their carefully made plans, and Jenn can't say that she's disappointed by this.
Author Elizabeth Lennox
Kallista loves her dad, and his business is failing so she wants to help him. When Hector, a man her father saved off of the streets and helped turn his life around, sees the trouble he's in, he wants to help. But, Kallista's father only accepts help from family members. The solution? Hector marries Kallista to become part of their family, so he can then help turn the business around and put it back in the black. Hector loves Kallista, even though the feelings are reciprocated, but Hector is hoping all that will change very soon, making for a very interesting story.
Author Jennifer Probst
The marriage between Nick and Alexa is one that meets both of their needs. He needs a wife to inherit his uncle's company, and she is in dire straits and needs money for her failing bookstore. They establish certain rules for the marriage, which include no falling in love and remembering that it is only a business arrangement. They also agree to be married for one year, so how hard can these rules be to follow? Of course, fate has a way of stepping in and changing everything.
Author Jennifer Probst
Rip wants one thing more than anything else – Windsor Winery. So, he marries someone in the Windsor family to get it, a spoiled brat named Caterina whom he is incredibly attracted to. But, once they're married things change, and suddenly he realizes that the winery isn't the only thing he wants out of life. Caterina is now what he wants more than anything else. A heartwarming and often funny story with characters you'll love, despite their flaws.
Author Jennifer Probst
Julietta is a successful businesswoman who spends most of her down time alone in her trendy apartment. That is, until she meets her brother-in-law's friend Sawyer. But, Sawyer surprises her with an offer of going into business with him on a chain of exclusive boutique hotels. She knows this is a great way to take her own business globally, but if she mixes business with pleasure she may get her heart broken once again, and she has no desire to let that happen.
Beauty & The Billionaire Beast
Author Maria Hoagland
This is a poignant retelling of The Beauty and the Beast story, with a little Romeo and Juliet thrown in. It involves an architect name Emma and Theo, the owner of a run-down plantation home, who work together in more ways than one to solve the mystery of the home's past while simultaneously bringing it back to life. An intriguing story that is filled with the unexpected and characters you'll love from the very beginning.
Author Tracy Cooper-Posey
Sharla is married to the duke, but it is not a happy union. Ben is a commoner who loves Sharla, and when he gets a glimpse into what her life is truly like, he sets out to rescue her from her misery so she can be his. They each experience guilt at how they feel for one another, especially because they live in a time where marriage is forever and forbidden desires are expected to stay hidden. But, love doesn't give up so easily, and sometimes fate brings you to a place you never expected to be.
Author F.F. Perez
When a woman hires a bodyguard and then marries him, she does so only because people are killing her family members and she thinks she might be next. But, Lance is determined to protect Nancy at all costs, and slowly she learns to trust him. This is a book filled with heartbreak, danger, unexpected events, and of course, love. It doesn't take long for Nancy to realize she loves Lance, and from then on the other things going on in her life seem less important because she trusts Lance completely.
Author Regina Jennings
Abigail is a nurse who tends to a man calling himself Jeremiah. Because Jeremiah is dying, they agree to marry so that she can inherit his farm and take care of his sister after he's gone. When he dies, Abigail heads out to the farm and takes up house there. But, soon a man who is injured, but very much alive comes to the farm claiming that he is the real Jeremiah, and he doesn't believe Abigail's story. Now what is Abigail supposed to do, and how can she convince this man she doesn't have nefarious intentions toward him?
Author Debbie Macomber
Nash is a divorce attorney who doesn't believe in love, partly because of what he's seen on the job and in part because he himself is divorced. Savannah is a wedding planner who believes in marriage and finds herself thrilled when Nash proposes to her. True, it is only a business arrangement, but Savannah believes she can teach Nash the meaning of true love and change his mind once and for all about this miraculous and sometimes mysterious institution. A story that will make you truly believe in the power of love.