BDSM is a genre that is not for the faint of heart. Full of intense adult content, you are sure to be introduced to scenes that will be playing in your mind on repeat.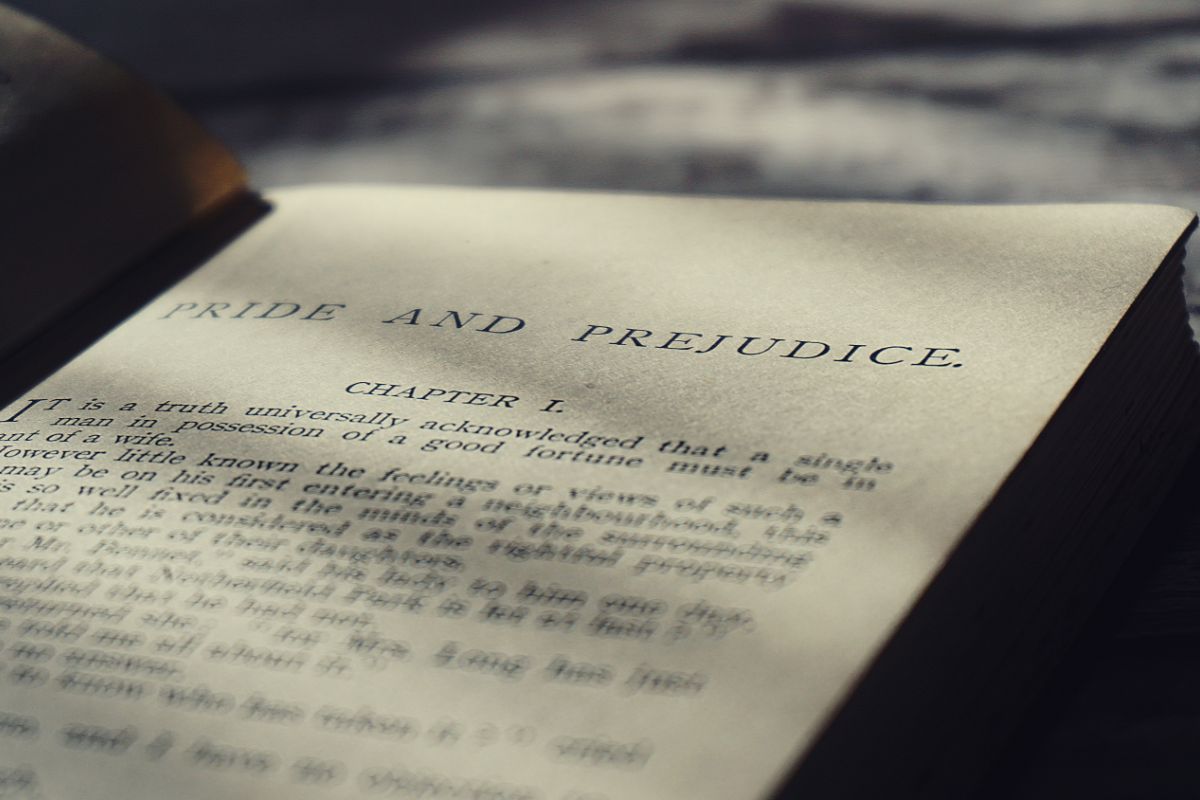 However, entering the BDSM community in real life can be a little daunting. That's why BDSM romance books exist!
You can live vicariously through some spicy BDSM romance novels without ever having to leave your sofa. And we can help you choose.
Below are 15 spicy BDSM romance novels for you to read and indulge in. Find your true self through these enticing books and discover what you truly desire.
Let's get started!
The startling masterpiece of passion and abandon by No. 1 New York Times bestselling author Sylvia Day revolutionized what it means to desire and created a hit throughout the world.
Eva finds herself drawn to Gideon. Like a drug, she couldn't stop. She needed his touch and he was more than happy to provide. Facing their own demons, Eva and Gideon become entangled in each other, will it tear them apart or bring them together?
Hot, spicy, and utterly delectable.
For vanilla lovers with an interest in the world of BDSM, the first edition of The Topping Book was a savior. Now, Hardy and Easton have released The New Topping Book to give you the perfect step-by-step guide to being an incredible top.
They bring a sense of humor to a delicious world of sex and power through real life issues that tops have faced for the last 6 years.
Online dominance, the difficulties and benefits of lifestyle relationships, protecting our own safety and the safety of our partners, and more.
Before settling down for the night, do you need the image of a hot alpha male ready to protect and dominate you at a moment's notice? Wicked Ties is seductive, thrilling, and definitely not what you want to discuss at your next book club meeting.
Morgan O'Malley had no idea what she wanted, and when she meets Jack Cole, all she knows is that she wants him. And he wants her too. Join O'Malley as Cole thrusts her into a wild journey of pleasure and wicked ties.
In 2013 Sinclair released the first book in the devious series, Masters of the Shadowlands. When innocent accountant Jessica stumbles into the underground BDSM club, Club Shadowland, she had no idea that the owners were instantly interested.
Master Z can have any submissive he wants within the confines of his club and he wants Jessica. Prepared to show her his true power, Jessica can do nothing but wait with bated breath.
Learning from the best is sometimes the only way to learn and The Mistress Manual is the best.
The Mistress Manual, the creation of an accomplished and wickedly inventive dominant lady, provides you with the knowledge and inspiration needed to make your guy an obedient, loyal, and very content helpmeet.
Mistress Lorelei is dedicated to teaching the new generation of mistresses the ropes. And the paddles. And the straps. Bring yourself and your partner indescribable pleasure with some guidance from the headmistress.
Japanese rope bondage is an art that has evolved over centuries of martial and sensual practice, ranging from elaborately beautiful to excruciatingly strict.
Now, accomplished pro-domme and bondage expert Midori, who is of Japanese descent, demonstrates step-by-step how to do stunning and captivating Japanese bondage on a variety of genders and body kinds.
Learn to give yourself and your partner the freedom to explore in the bedroom knowing it is being done safely.
Allie lives a rather simple life, although she may describe it as boring. However, when she meets Liam she isn't quite prepared for how her life is about to be turned upside down.
Allie is ready to let Liam be in control of her pleasure, but her secrets keep her from enjoying all of the seduction. Can Liam get her to let go or will she remain stuck, wrapped in her secrets?
Secret is a story of passion, self-love, and of course kinky sex. For anyone looking for a night of utter wonton, Secrets is a must read.
Bianca, a quiet flight attendant, loses all of her previously earned composure at the sight of James Cavendish, the rich hotelier.
She finds herself surprisingly weak-kneed from their first encounter for a girl who can juggle a tray of champagne flutes at 35,000 feet in three-inch heels.
James Cavendish puts everyone to shame with his large frame, angular jaw, and intimidating eyes that make Bianca buckle at the knees. And he wants her. With every attempt, Bianca slowly becomes used to the idea of being His..
When successful, always organized wedding planner Emily Madigan is tasked with arranging a wedding in a BDSM club, she doesn't miss a beat. Damon Black owns Fettered, and when Emily turns up ready to make her client's vision come to life, Damon is enthralled.
While the independent woman wants nothing more than a man to take care of her every desire, Damon is going to have more than a hard time making her realize that he is the one for her. Filled with romance, sex, and love.
Sometimes bending under someone else's control is what makes us stronger. Amy Jones is innocent, even with her rather sinful job as an exotic dancer A job she does with a smile until the lights turn off.
When she meets an alluring stranger on holiday, her world is changed for the better. Under his tantalizing touch, she learns her own power and begins to understand the strength in letting go.
The bestselling Blackstone Affair trilogy's first volume! Naked lust. Secret Contentment You'll never forget the relationship. Brynne Bennett has put the scandal in the past behind her and is now enjoying a happy life.
However, when businessman Ethan Blackstone acquires her nude portrait he is determined for more than just a picture. He wants all of her and he is not going to stop until he gets her.
When a strong woman encounters the one man who has the ability to take away all of her defenses, leaving her standing naked and flawless before him, Naked is the searing, unforgettable tale of what occurs.
The first installment of the Inside Out series, If I Were You is a cult favorite. When her rather strange neighbor thrusts the key to an auctioned storage unit, Sara is thrust into the life of a stranger. Where she finds dark, sensual secrets, and soon takes over her life.
Sara soon finds herself under the hands of 3 powerful doms ready to please her in every way imaginable. However, she is tasked with finding the infamous women from the storage unit.
Can she find her while finding herself among these delicious 3 Gods?
Erotica writer, Nora Sutherlin, is sure her latest book is what is going to make her career, if she can find the courage to show it to the world.
Editor, Zachary Easton holds Nora's fate in his hands, and he is willing to make her dreams come true. With one condition: she gives him complete control.
This book is a demanding love story with fiery scenes of passion that are sure to have you cancel any plans for the week!
Who wouldn't want a backstage pass to one of the biggest rockstars in the world? Myrna Evans goes on tours with the Sinners to study groupie behavior, what she doesn't expect is that she would soon become one herself.
Guitarist Brian Sinclair can't help himself with Myrna makes her intentions clear but how does he show just how much he wants her?
When he sees it, Vic Savian knows exactly what he wants. And Niall Chandler, his attractive neighbor, is what he seeks. Vic intervenes to stop an aggressive suitor from harassing her in their building's hallway, and he is richly rewarded. Erotic, Salivating. Addictive.
Final Thoughts
BDSM comes in all forms. And each one is as mouth watering as the last. However, if you are still a little apprehensive, then there is always a book to satisfy your darkest desires.
Above are 15 of the best BDSM romance novels for you to really delve into. With a few how-to guides thrown into the mix, you can take the next step if you are ready to embrace your true sensuality.
Filled with lust, passion, and all forms of sex, these books will have you hanging on the edge of your seat. If there is any of you left to hang.