Spain. A country of passion, sensuality, and love. You can fall in love by simply walking on the land of Spain. Although, that may cost you a rather expensive plane ticket. So, fall in love through books.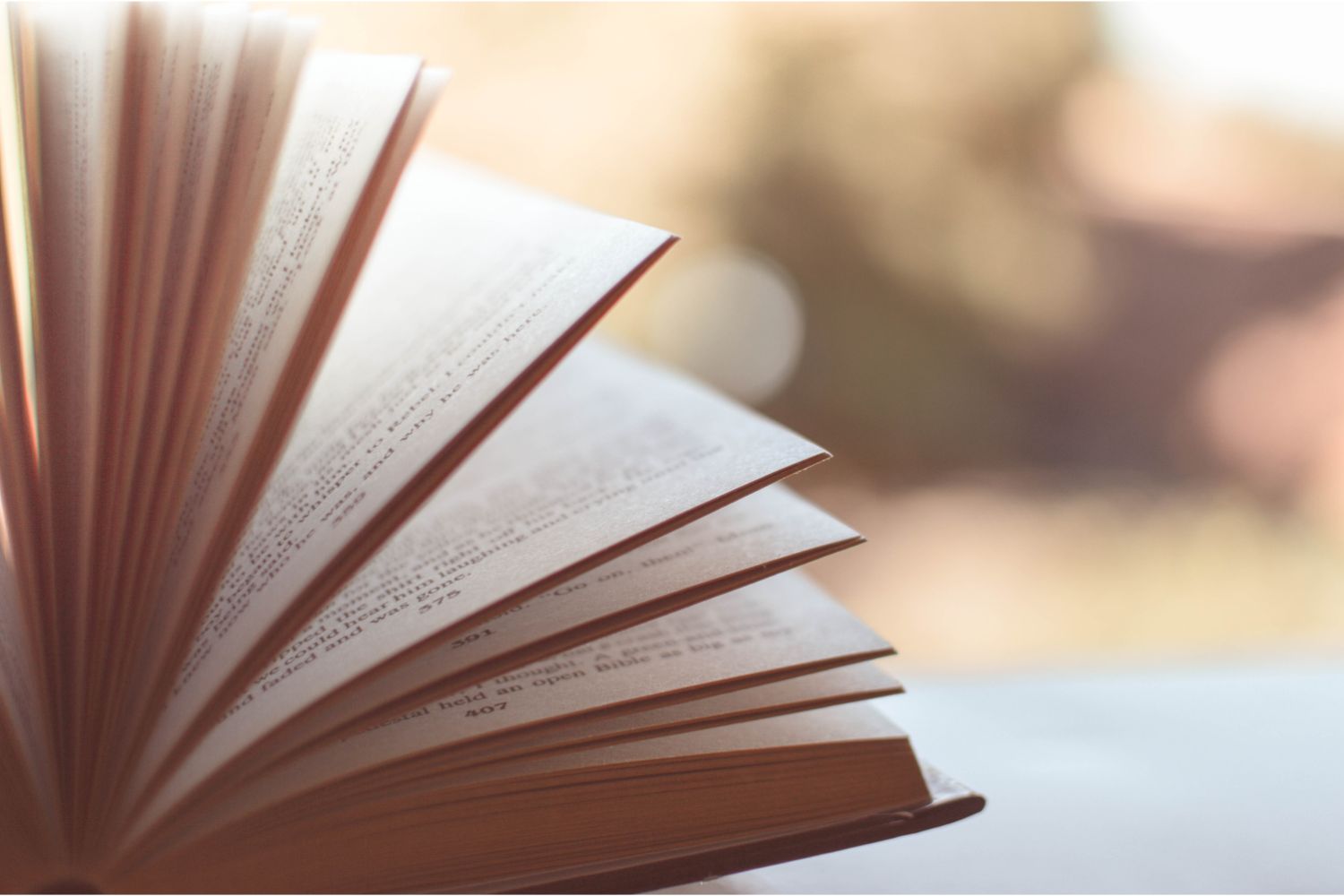 Spanish romance novels are just as entrancing as the land itself. Authors work to build their stories by making you fall in love line by line. Watch as characters love fiercely and find their way to each other every time.
Below are 10 awesome Spanish romance novels that any romantic must read. From loving at a distance to being thrown into the arms of passion, each book is ready to transport you to a different time.
Forget your troubles and bask in the romance!
Heart So White, or Corazon tan Blanco, is written by Madrid native, Javier Marias and has been a Spanish romance bestseller since the 1990s.
We are welcomed into the life of a married man. Flashbacks are used in the narrative to reveal details about his background, including a tragedy that happened before he was born and had an impact on his entire existence.
The meaning of marriage and the suffering that comes with falling in love is the book's main themes.
Juan explores this new chapter of his life, discovering not everything is as it seems. And what effects can secrecy have on his rather peaceful life? Join him as he begins to uncover what the past holds and whether he was really prepared for what might come of it.
Catalina Martin, a successful engineer, is preparing to go home to Spain for her older sister's wedding. But there's just one problem, the boyfriend she told her mother about, doesn't actually exist.
With only six weeks to find a boyfriend and her arch nemesis consistently offering his unwanted help, Cataline has to make a rather rash decision. Does she face her old life alone, or take Adam for support?
Armas captures the struggles of being a woman in modern America while adding a hint of romance and spice for the audience's pleasure.
Alexis Daria has created something hot, dazzling, and romantic with You Had Me At Hola.
Jasmine Lin Rodriguez is a leading lady on a soap opera, and after a rather intense public breakup, she is ready for a break from men, Returning to New York City for work, Jasmine puts her 'Leading Lady Plan' in action.
But when she meets her co-star, Ashton, this plan may not be as well thought out as she once hoped. Follow these co-stars as they share steamy kisses on screen and off, leading to one of the greatest love stories of this generation.
Can they keep their secrets and relationships out of the tabloids?
Isabel Allende is a New York Times best selling author and in 2018 she launched In The Midst of Winter to the world. And we have never been the same.
Set in Brooklyn, this story follows the lives of a university professor, a young undocumented immigrant from Guatemala, and a fellow academic from Chile.
As their lives become entwined, they discover that the tragedies they have witnessed have had more of an effect than they thought.
With themes of survival, political injustice, and romance, this novel is gripping and thrilling all in one.
Talk about returning to the nest. With all of her grown children returning to her small house, Eliza's heart is full. But when she discovers herself sharing a bed with her eldest daughter and a pug, she decides it is time for a break.
She discovers an ad for house-sitting in a rural finca in southern Spain. And some sun sounds absolutely divine.
Join Eliza as she enjoys her time in the sun, finding a new lease for life and a new love. Perfect if you feel like you need some time away from the hardships of life. This easy romance is the perfect love affair that is going to have your heart full from the very first page.
Fans of Victoria Hislop and Santa Montefiore will like Karen Swan's scorching summertime book, The Spanish Promise, which is set in the lively streets of Madrid.
As one of Spain's richest men is on death's door and as he prepares his estate, the family are shocked to find that his wealth will be left to a mysterious young woman that no one has heard of.
Charlotte Fairfaxx heads to Spain to get to the bottom of this rather peculiar mystery. Just a week before her wedding she is determined to have everything settled before her big day. But during her time, Charlotte is entwined in a mystery much larger than she ever expected.
Can she solve it in time for her big day?
Father and daughter, Baxter and Mia Shaw, are struggling to move on after losing their mother and wife. Leaving his dreams behind, Baxter is determined to be the best father he can be but Mia is proving to make it more difficult.
After their surprising roots, they travel to southeastern Spain to connect with their long-lost family. Living in a worse for wear villa, they create connections with their newfound family and Baxter begins to notice the rather fierce woman in charge of the villa.
Can Baxter let go of the past and discover what is waiting in his future?
A self-made man loses his fortune overnight but discovers his destiny as he works to restore a legendary vineyard to its former glory and win the love of the combative widow who once owned the property, according to the New York Times bestselling author of The Time in Between, who also wrote the acclaimed The Time in Between.
The story takes place in the 1860s Mexico City, Havana, and Spain.
La Templanza encompasses a variety of settings, including the fledgling Mexican republic, gorgeous colonial Havana, the West Indies, and Jerez in the second half of the nineteenth century, when its wine commerce with England transformed the Andalusian city into a renowned cosmopolitan enclave.
La Templanza is a book full of triumphs and tragedies, silver mines, family secrets, vineyards, and beautiful locations whose grandeur has faded with time. It is a tale of perseverance in the face of hardship and of a lifeline that was irrevocably changed by desire.
A genuine story of Brigade-Major Harry Smith and the young Spanish noblewoman he met and married during the Peninsular Wars when the Duke of Wellington's forces fought Napoleon's army in Spain and Portugal, is the inspiration for this tale of love at first sight.
Smith is all too willing to dive into marriage. With his beautiful young bride by his side, Smith feels complete and confident as he strides into battle. But for his wife Juana, a long year of tragedy and war is to follow.
For lovers of period dramas, The Spanish Bride is a must-read. Join Smith and Juana as they find their place in their marriage while navigating war and politics. Will they make it through to the end of the tunnel, or will war come between them?
Lizzie and Frances have been joined at the hip for their entire lives, after all they are identical twins. Nearing the age of forty, the twins realize that there is more to life than what they are currently experiencing.
Frances is ready to blossom into her own after leaning on her sister for too long. However, as Frances begins to come into her own, Lizzie struggles to realize what her role is in their relationship.
While Frances is off enjoying her newfound confidence, Lizzie grasps at anything to keep herself afloat.
Follow the twins as they begin to experience life alone for the first time, while Frances discovers love, Lizzie realizes she is not as invincible as she once thought.
Final Thoughts
While romance is a universal language that we can all understand and dream about, Spanish romance is something truly divine. Each story is unique and while the plots may not change very much, the passion is always guaranteed.
If you love characters that are rich in devotion while being themselves, then a Spanish romance novel is for you.
Above are 10 steamy, intense, and heart-gripping Spanish romance novels that are going to have you by the heartstrings. From stolen kisses behind the scenes, to find a fake boyfriend to take home to your family, we have it all.
Once you have selected your Spanish romance novel you are going to need clear your schedule, close the curtains, and dim the lights for a night of sensual touches and even steamier words.