Korean pop culture is growing in popularity in western society, and Korean romance books are no exception. There are many great Korean romance novels out there that you can add to your TBR and lose yourself in.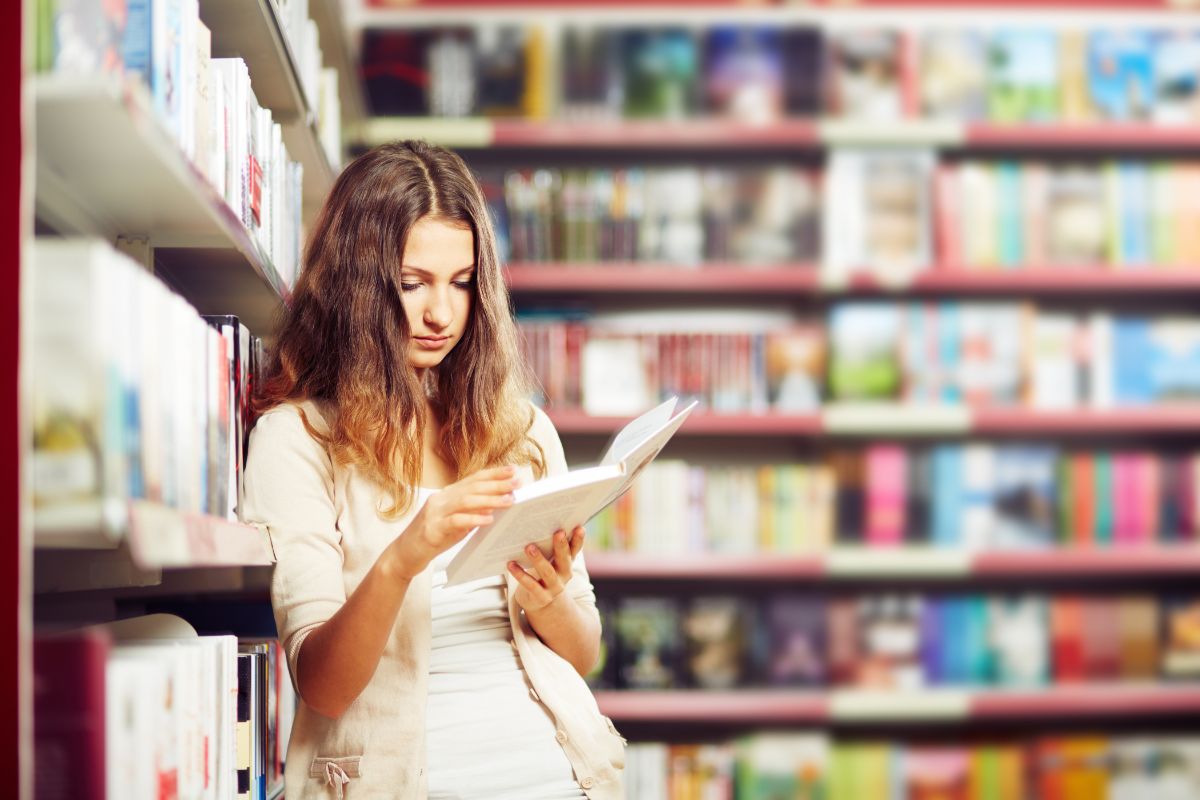 However, these days many book lovers have such a high TBR list that adding more books can seem overwhelming. 
So, in this article, we will discuss the 10 best Korean romance novels that are worth a read and worth pushing to the very top of your TBR list. If you're interested, read on for more!
Once Upon A K-Prom was written by Kat Cho and published by Disney-Hyperion in 2022.
Elena Soo isn't very interested in going to her own prom. She is too focused on trying to save the community center in her hometown. Plus, she has always felt like she has faded into the background, so there wouldn't be much point.
However, all of this changes when she reunites with Robbie, an old friend who she lost touch with when he became an extremely famous K-pop star.
However, pretty soon her old crush reignites and Elena must decide if dating a celebrity and being pushed to the forefront of magazines, the camera, and haters, is worth it.
Read Once Upon A K-Prom by clicking the link here.
Stop Me If You've Heard This One Before was written by David Yoo and published by Disney-Hyperion in 2008.
The story centers around Albert Kim, a teenage boy who doesn't seem to have any luck with girls and resolves to give up on them altogether.
However, all of that changes when he meets Mia Stone, a popular, pretty girl who he works with at the Bern Inn. Mia is the ex of Albert's popular, muscly classmate Ryan Stackhouse. However, she quickly develops feelings for Albert, and they begin dating.
However, the news drops that Ryan has cancer, and he needs Mia around for support. Albert suspects that Ryan has a hidden agenda, but between Mia's feelings of confusion and the town rallying behind his popular classmate, Albert's concerns are not popular, and what happens next is a real page-turner.
Click here to read Stop Me If You've Heard This One Before.
Anna K was written by Jenny Lee and published by Flatiron Books in 2020.
The story centers around the titular Anna K, who experiences a lot of drama in her inner circle. Her sister has sustained an injury that has ended her career, and her brother is involved in a huge sexting scandal.
So, the last thing on Anna's mind when she meets Alexia is romance, especially because of her "perfect" relationship with her current boyfriend Alexander.
However, something about Alexia is so irresistible to Anna, and she is left to ponder whether the experience of true romance is worth it when she has so much to lose.
If you want to read Anna K, click the link here!
The Perfect Escape was written by Suzanne Park and published by Sourcebooks Fire in 2020.
In this book, we follow Kate Anderson and Nate Kae-Woo Kim, two people who have very little in common except for their names that rhyme and the same employer.
Nate is a guy desperately in need of money and a way to get it without his family knowing. Kate wants to get away from her controlling parents but doesn't have the means to make it alone.
So, the two decide to team up so they can tackle their financial problems. They expect success, but what they don't expect is love.
Buy The Perfect Escape by clicking this link.
K-Pop Confidential was written by Stephan Lee and published by Point in 2020.
In this book, we follow talented, intelligent, and understated Candace Park. Candace is pretty boy-crazy, too, especially when it comes to the K-pop boy band, SLK. So, when the opportunity arises to enroll in a K-pop training program started by SLK's label, she can hardly say no.
Pretty soon, Candance finds herself in the deep end of the K-pop world. It's intense and fun, and Candance is up for the challenge.
However, pretty soon a trainee catches her eye, even with a strict no-dating rule. Candance should not act on these romantic feelings, but who is she to ignore the call of love?
Click here to buy K-Pop Confidential.
I'll Be The One was written by Lyla Lee and published by Katherine Tegen Books in 2020.
The story follows Skye Shin, a plus-sized girl who aims to defy beauty standard expectations and become a K-pop star. She finds success in her first audition but pretty soon begins to face more pressure than she realized.
Skye isn't going to let anything stop her though, and she has nothing standing in her way or distracting her from achieving her dreams, except perhaps, Henry, her extremely cute competitor.
Read I'll Be The One by clicking this link.
Made In Korea was written by Valerie Kwon and published by Simon & Schuster Books For Young Readers in 2021.
The story follows Valerie Kwon, a teenage girl, and extremely talented businesswoman, who wants to use the money she has earned from her beauty business to take her grandmother to France.
Everything seems to be going right for Valerie until she meets Wes Jung. Wes has a business, too. He sells K-pop beauty products and immediately becomes Valerie's competitor.
Valerie and Wes engage in an all-out sales battle, with each side determined to win. However, what they don't realize is, as their competition grows, so does their chemistry.
Click here to buy Made In Korea.
Shine was written by Jessica Jung and published by Simon & Schuster Books For Young Readers in 2020.
The story centers around Rachel Kim, a woman who has a real chance at achieving her dream of becoming a K-pop sensation. Rachel has already moved from America to Korea, which has been a huge challenge for her personally.
However, this Korean-American teen is about to face even more challenges as she is molded into the K-pop star of everyone's dreams. This includes a no-dating rule to maintain a squeaky-clean image.
Rachel tries her best to live up to these rules, but she cannot help her growing feelings for Jason Lee, an already-famous K-pop star.
Should Rachel risk everything she has worked for to be with Jason? And can she face up to the paparazzi, mean girls, and other complications waiting for her in the industry? Read to find out!
You can buy Shine by clicking the link here.
XOXO was written by Axie Oh and published by HarperTeen in 2021.
The story follows Korean-American Jenny, who loves to play and study the cello, and is looking forward to learning more about her passions at her prestigious academy of arts in South Korea.
However, one night at her uncle's karaoke bar, she meets a mysterious boy, Jaewoo. They spend an amazing night together but she cannot find him the next day.
So, you can imagine her surprise when she runs into him at her new school. And, you can imagine her bigger surprise at finding out he is a member of an extremely famous K-pop band.
Unfortunately for Jenny, Jaewoo is not permitted to date. However, both Jaewoo and Jenny have to contend with how much they are willing to risk just to be together.
Click here to buy XOXO.
Emergency Contact was written by Mary H.K. Choi and published by Simon & Schuster Books For Young Readers in 2019.
The story centers around Penny, a Korean-American teen who is itching to get out of her hometown and settle in Austin, Texas, where she hopes to make it as a writer. Meanwhile, Sam, a cafe barista already living in Austin, is itching to get out but can't because of his duties and responsibilities.
There's nothing but awkwardness when these two meet in person for the first time. However, they form a strong connection through texting and quickly become emotional support for one another as they try to work out life in the Lone Star state.
Emergency Contact is a story discussing mental health, and is well worth a read!
Final Thoughts
From K-pop to K-dramas, we are seeing a boom in the popularity of Korean pop culture in western society. Within this boom in popularity are Korean romance books.
All readers everywhere seem to have a never-ending TBR list that would take months and months to get through. However, we think that you should add some Korean romance books to the very top of your list.
There are many Korean romance books out there filled with complex characters, interesting plots, and love stories that will make you squeal with delight as you turn the pages to find out what happens next.
There are characters you can root for, especially within our top 10 Korean romance picks, so be sure to read them soon!