When it comes to romance books, a genre that is not spoke about nearly enough is Interracial Romance. Where two people of different skin colors come together in a throw of passion, love, and commitment. It is utterly beautiful.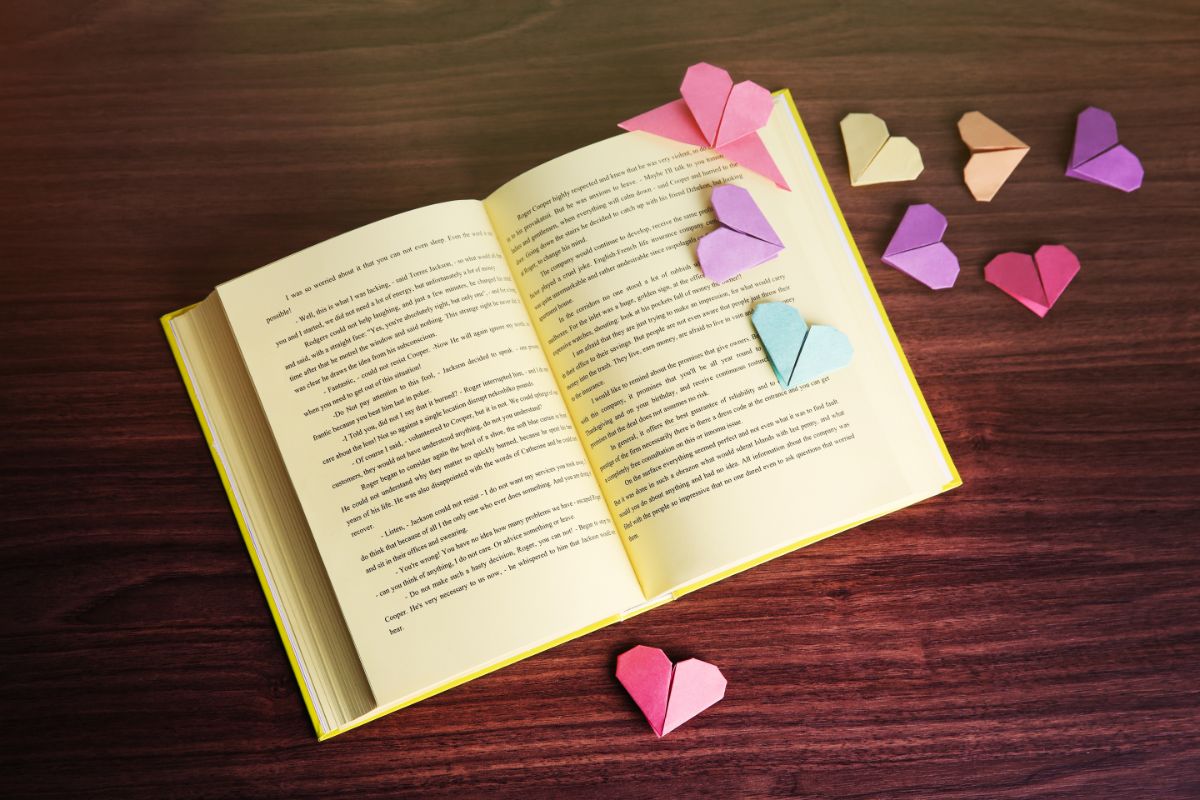 Although, as the genre becomes more popular and the market becomes more saturated, finding the best ones can be a little tricky. With terms such as BMWW or BWWM, being thrown in your face, it can be hard to know what you are reading.
Below are 10 otherworldly interracial romance novels with a focus on BWWM. More on what that means to come. Read as two people come together and discover a whole new world together.
What Does BWWM Mean?
In the world of literature, BWWM stands for Black Women White Man. Another common abbreviation is BMWW, meaning Black Man White Women.
These terms just allow readers to know what to expect within the book and to decide whether they wish to continue reading. And trust us, you will never want to stop.
10 Awesome Interracial Romance Novels
This is the third installment in the Shattered Cove series. And potentially the best!
Belle Jones is doing what she is doing best, taking care of others. Belle, with her busy schedule and raising her teenage brother has no time for meaningless men or even one that could be her true love.
When her young brother comes home in the back of a police car, Sheriff Bently Evans is ready to throw caution to the wind for the woman that takes care of everyone but herself.
Evans is determined to keep himself to himself and is doing a great job until a young black boy ends up in the back of his police car, and he meets the enchanting Belle Jones.
Set in the 1960s, this interracial romance gives us a feel of what it was like to have forbidden love. With the Civil Rights Movement well underway, Sofronia Wallis is tired of being primed and proper. She is ready to make her mark on the world.
Ivan Friedman is determined to fight for the rights of those around him, even though it goes against everything he knows as a fighter. This new land is strange and finds that this is the perfect way to make his mark on his new home.
Ivan Friedman comes strolling in and with their strangely entwined pasta, sparks fly higher than ever before. Will their love survive? Or will the pressures of society destroy what they have before it can even begin?
New Orleans, is a city full of wonder, mystery, and magic. When ballet dancer Clara Campbells stumbles upon the Windisle Plantation, she believes she hears a ghost. And after more investigation, she discovers it is not a spirit but a warm blooded male.
The scorned man is determined to keep himself hidden until a selfless girl begins talking to him through the cracks in the rock. A girl who slowly brings his lust for life back to him.
Imagine Beauty and The Beast without the kidnapping and more romance. The Wish Collector is a tale of defeat and pride, loneliness and love, and the wonder of two hearts coming together in spite of all odds.
Amina's ex just doesn't know how to take a hint. With his constant appearances in her life, she becomes desperate. SO desperate that she seeks a fake boyfriend. A hunk of a lumberjack that is perfect her intimidating her weasel of an ex.
Until she begins to get excited about their dates. Their fake dates of course. Dealing with their differences in skin, Matt is determined to make Amina realize just how perfect they are for each other.
And then there is telling her friends that not only does she have a new beau, but he's white.
This book is not scared to discuss the hard-hitting issues faced by interracial couples while keeping things light, magical, and romantic.
With a difficult upbringing, Dallas and her best friend Valerie were inseparable. However, when they both fall in love with Marco, their friendship is given the test of a lifetime.
As all three of them begin to explore their feelings for each other, Dallas and Valerie are determined to keep their friendship alive. Although, neither is willing to give up the former Navy SEAL.
This page-turning romance novel will have you hanging on every word as emotions run high and relationships are tested over and over again. Will it all end with a happily ever after?
Set in Nevada in the Old West, Rhine has lived a life of privilege by passing for white while Eddy fights for the rights of black women to follow her dreams.
When Rhine saves Eddy in the desert, he is bewildered by her beauty and in love in an instant.
Eddy, however, was determined to bury her feelings and make her dreams come true. After just one night together, the two battle in the dance of love where they discover their true emotions and face the battles of an interracial couple.
Join Rhine and Eddy as they fight to save themselves and their affair while partaking in some steamy, sensual scenes that no one will be forgetting any time soon.
Head of the world's largest crime syndicate, Dmitry Medlov offers a seemingly innocent orphan, Royal Stone a job as his boutique's manager. Soon he entices her with gifts, sex, and a life of luxury Until she learns of his true source of income.
With the FBI, Memphis Police, and his murderous brother hot on their tail. Dmitry is forced to tell innocent Royal of his true identity. And when Royal reveals secrets of her own, Dmirty realizes she may not be as innocent as she seems.
We all know that a good mafia book can bring your body to life, and Dmitry's closet is no different. Ignite the fire in your blood with this thrilling work of literature.
Pepper Pace is a native of Cincinnati, and her writing is commendable for its originality. Therefore, her 2012 book, Beast, deserves a place on our list of the finest books on interracial romance.
Additionally, Beast is the first book in the five-volume Estill County Mountain Man series.
Lt. Christopher Jameson, often known as Beast, a Marine who was born with a severe facial deformity, is the subject of this contemporary retelling of the Beauty and the Beast fairytale.
Will he ever allow anyone to love him for who he truly is?
At the age of thirty, Cherry Neita is done with men. With the belief that they are overrated and overpaid, she is determined to enjoy her independence. Of course, that doesn't mean she doesn't have needs.
On the hunt for a hot stranger to take to her bed, she meets the perfect partner for the evening.
Prince Ruben meets Cherry and instantly wants her. After all, who can resist such a pretty face? However, their secret affair quickly comes to light and soon Cherry finds herself with a diamond ring on her finger, ready to be fake engaged to the Prince of Helgmore.
A take-no-prisoners heroine and a misunderstood hero struggling to make it through life at the palace star in the spicy, multicultural royal romance The Princess Trap.
Shrouded with the dark secrets of a haunted past, Alex Volkov is sure no one will ever make it past his icy exterior. However, when he begins to look after his best friend's little sister, he begins to question his resolve.
Ava Chen is anchored with her past but she refuses not to see the good in the world. And when it comes to Alex Volkov, all she can see is good.
Theirs is a love that was never meant to be, but when it does, secrets are revealed that could endanger both of them. and all the things they cherish.
Twisted Love is a romantic suspenseful opposite attract story between a brother and his best friend. Although it is the first novel in the Twisted series, it may be read independently.
Final Thoughts
Love knows no bounds, and that statement can be seen through the love stories in each of the novels above. From Neveadas Old West to the Russian Mafia, the world is exploding with love. Well in books.
Above are 10 of the best interracial romance novels with a focus on BWWM relationships.
Join each couple as they experience the soars of love and romance while facing issues that are still faced by interracial couples today. Whether it is judgment from the world around them or the judgment they have of themselves, can each of them find love?
Find out by reading one or all of the interracial romance novels above!