Dark fantasy is an exciting and intriguing genre that you can get totally lost in. There are lots of amazing dark fantasy books that will ignite your imagination and keep you on the edge of your seat, but how do you choose which ones to read?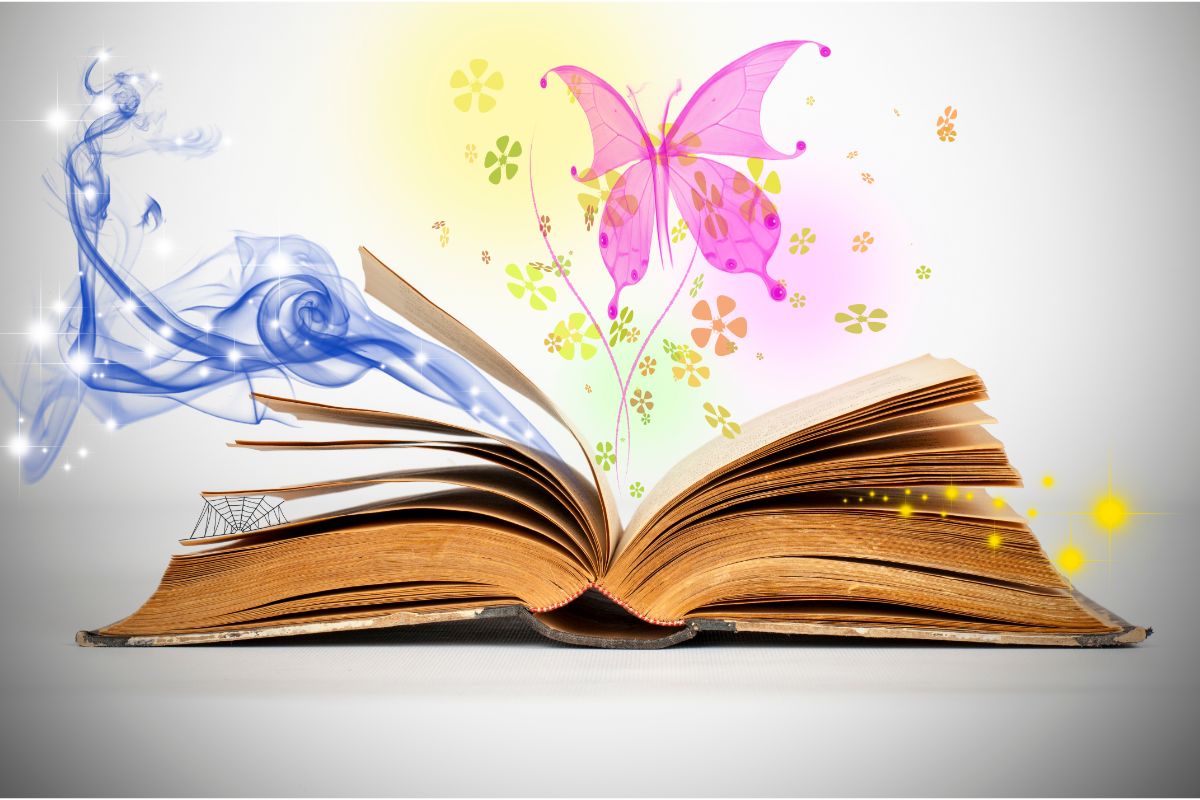 We have put together this list of the best dark fantasy books that avid readers will love. Keep reading to discover your ideal dark fantasy book.
Shadow And Bone is the first book in the Shadow And Bone Trilogy series that has now been turned into a popular Netflix series. Alina Starkov is an orphan and a soldier.
She is preparing to enter the shadow fold, a dark and dangerous place. When Alina comes face to face with death she discovers that she has demonic powers, which she uses to protect her regiment from the monsters that are attacking them.
Alina is thrown into a completely different life as she is trained by the leader of the military to master her powers. She could be the only person capable of destroying the shadow fold and ending the war, but at what cost?
This New York Times bestseller is a dark and bewitching read that will keep you hooked until the end.
This is book one of the Witcher Saga which is also a popular video game and television series. It follows Geralt the Witcher who is paid to kill monsters and dangerous creatures.
He is trained for years to master the skills of hunting and fighting, and takes a magic elixir to enhance his powers. But not everything is as it seems in the fight against darkness – beauty can disguise great evil and not all monsters are your enemy.
This book series will capture your imagination and transport you to a dark fantasy world of adventure.
The Coven is book one of two in the Coven Of Bones duology. It is a dark academia fantasy set in a magical university. The protagonist, Willow, t is learning to use her powers so she can exact revenge on the coven that wronged her family, and protect her brother from harm.
But the university has a loathsome headmaster and a dark past. Will the ghosts of the past get in the way of her future?
This gothic, witchy story is perfect for readers who want to get lost in a dark fantasy world full of magic and malevolence.
La Cachette is a town full of psychics, where dark magic brews behind closed doors. When a girl goes missing, Grey is suspicious about the lack of people coming forward to give information.
She is determined to find out what happened, but the deeper digs the more secrets she uncovers. Even those closest to her are hiding things. With a mysterious stranger on the scene and a murderer on the loose, Grey doesn't know who she can trust.
This supernatural thriller is a real page turner that will keep you on the edge of your seat.
Stephen King is a very well known fantasy and science fiction writer who masterfully weaves dark themes into his books. The Gunslinger is the first book in the Dark Tower series and it is a national bestseller.
This epic story follows Roland of Gilead, the last gunslinger who is determined to hunt down The Man In Black. He is caught in a battle of good against evil in a bleak and desolate world, finding friendship and unexpected connections along the way.
This compelling story is unique and original with plenty of twists and turns to keep you entertained.
The debut novel from Mark Lawrence is book one of The Broken Empire series. The main character is Prince Jorg, who is forced to flee from his home after witnessing the murder of his mother and brother.
He has nowhere to go, so he finds himself joining a band of thugs. He learns a lot from their bloodthirsty ways, and after several years he returns to the castle to seek revenge for the death of his family and reclaim his home. But the dark magic that awaits him is a challenge he never expected to face.
This book is a big hit, with an excellent writing style and an intriguing main character.
Neil Gaiman is a bestselling author and his story, Coraline, has been turned into a much-loved movie. When Coraline and her family move into a new home she discovers a secret, magical passageway behind a locked door.
It leads to a home just like hers. It is filled with toys, and a family that wants her to stay forever. But all is not as it seems, and Coraline soon learns that many children have been trapped in this dark alternate world. She is their only hope of escape, and she must find a way to get back to her old life.
This chilling story is an excellent example of dark fantasy, and it will stay with you long after you have finished the last page.
Weaveworld was published in the 1980s and is still a popular dark fantasy book today, with elements of horror intertwined into the story.
It is set in Fugue, a magical land where the supernatural beings that used to share the world with humans now reside. When the guardian of Fugue dies, a battle ensues between good and evil. But who will win and ultimately gain power over Fugue?
Barker has a talent for bringing out the magic in everyday life, and this surreal story is an imaginative and captivating story.
Scarlett and her sisters have been trained in the art of torture and murder by the man that owns them – a deadly assassin lord. The three women are feared by many, but Scarlett still finds herself in a tragic situation and down on her luck.
She is offered a job that, if completed, will allow her to take revenge on someone who wronged her years ago. But she will have to go against her principles.
Scarlett is plunged into a world of dark magic and fae rivals as she uncovers secrets and faces impossible decisions. This is book one of five and includes some excellent romance themes and plenty of exciting, magical action.
Daughter Of The Blood is book one in a magical fantasy series of love, politics and betrayal. The Dark Kingdom is preparing for the arrival of their queen, a witch whose coming was foretold hundreds of years ago. She is young but powerful, with more magic than even the High Lord of Hell.
She may appear innocent, but whoever has her ear has a way to control the whole kingdom and even darkness itself. Who will be successful in their bid to corrupt the queen, and will she be able to hold her own against the men who seek to control her?
This exciting and enticing book will draw you into a world of dark magic and power struggles. You won't be able to put it down.
This book is set in a world where demons prey on humans every night. Gone are the days when the humans were able to fight back with magic – now they cower behind magical symbols that offer little protection from the d demonic forces of evil.
Three young humans who survived a demon attack decide to take on a perilous journey to rediscover the secrets of the past so that humans can fight back against the demons. Arlen, Rojer and Leesha each have their own personal battles to face, but will work together in their common goal.
This is book one of five in the Demon Cycle series and is perfect for readers who want a dark fantasy book with characters you can really get behind.
Sabriel has lived for many years outside of the Old Kingdom and its magical forces. But when her father goes missing she must return, and she finds herself making unexpected alliances along the way.
She teams up with a young mage and a powerful feline spirit to travel through the Old Kingdom. She will come face to face with her own destiny as she is drawn into an epic battle of life and death, uncovering dark secrets and dangerous magic.
This book was released in the 1990's and is a dark fantasy classic that has captured the imagination of many readers.
Summary
These dark fantasy books are all well-written and full of interesting and well-developed characters. Any one of them would make an excellent choice for an avid reader.